The Myth and Reality of Musharraf - Benazir Deal in 2007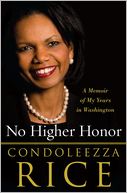 Rice reveals all about Benazir-Musharraf NRO deal Says Musharraf was imposing martial
Shaheen Sehbai,
The News
,
December 15, 2011
WASHINGTON: The big official secret of the NRO deal, brokered by the United States between then President Pervez Musharraf and Benazir Bhutto, has been revealed in full detail by its sponsor, the former US Secretary of State, Condoleezza Rice, in her memoirs published here.

She admits everything and reveals all. In graphic detail, Condi has disclosed in her book, "No Higher Honor", how she toiled for many sleepless nights to bring Musharraf and Benazir together in 2007.

It is for the first time that any American leader has admitted, and so bluntly, that Washington had played the key role to bring the two "moderates", Musharraf and Benazir, together and a deal was arranged. There have been a number of reports and wide speculation about who brokered the deal but never was this confirmed at such an authentic level.

Coming at a time when President Zardari is seriously ill, Pak-US relations are at the lowest ebb, supplies to Nato are blocked and US has suspended $700 million in aid to Pakistan, the Condi Rice book will create many more problems for the ruling PPP.

The disclosures also come at a time when the NRO has been squarely rejected and declared null and void by the Supreme Court of Pakistan and will now be seen how the detailed disclosures will affect the NRO verdicts which are yet to be implemented in full. The apex court is trying to get its verdicts on NRO implemented.

Condoleezza Rice also reveals that Musharraf was hours away from imposing martial law on August 8, 2007 when she intervened and persuaded him not to do so. "You pulled it off," President Bush complimented her a day later.

But the real breaking news comes in her description of how she brought Benazir and Musharraf together. No one had any idea of her role in the NRO deal before she decided to spill all the beans in her book.

At the beginning of 2007, she says, Musharraf had asked for help in bridging his differences with Bhutto, the powerful opposition leader who'd lived in self-imposed exile throughout his rule.
For complete article, click here
Related: